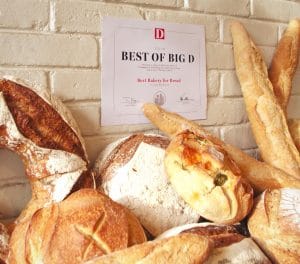 Celebrating at the Best of Big D awards last week has us feeling especially reflective. The positive words of support we've heard from so many of you on social media and in our boulangeries fill us with joy. Village Baking Company started as a passion project, an itch we had to scratch. We love French bread and pastry, and we were so happy to learn that this city does too! As we've grown, we've gotten to connect with many of you and become part of family routines and traditions. As a family ourselves, that means so much to us. We just wanted to take a moment and say thank you to everyone who has supported us along the way!
Village Baking Company Started with Passion and Grew with Support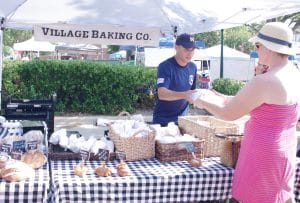 While Dallas has become our home, we first started with a small storefront in Colleyville and at farmers markets around the DFW. Farmers markets are amazing because they embody a sense of community. They're collections of people who are passionate about their craft. We definitely relate to that. While traveling to markets each weekend, we made friends and found plenty of folks who were excited about French pastry, just like us. You helped us stay dedicated to what we loved, and allowed us to eventually open a boulangerie in Dallas.
University Boulevard Became Home for Village Baking Company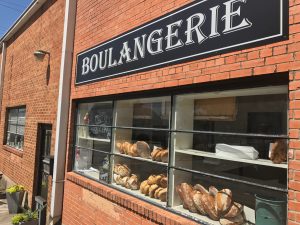 We opened our first wholesale bread bakery and boulangerie on University Boulevard. For years we got to know local regulars who would stop in for their weekly loaf of bread or a weekend kouign amann. Kids who would visit the bakery with their parents grew up and worked behind the counter with us. Again, this was that sense of community that is so important to us and our story. We miss the University location, and we would have loved to stay if we could have, but we're also excited about the future!
Woodall and Greenville and Beyond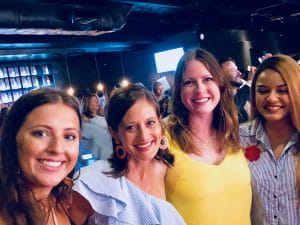 It's been almost a year since we moved our wholesale bakery to Woodall St. We love what the boulangerie has become, and the additional production space has made life much easier for our bakers and pastry team.
Our Greenville boulangerie has grown and adapted as well. We always wanted to provide people with a cafe experience to accompany their pastry. The items we bake take time and patience. We want you to be able to relax and enjoy the final product at a comfortable, leisurely pace. Life moves too fast! Pastry and a coffee are a great way to slow down and reset.
We hope to continue growing and adding boulangeries around the metro area. We always hear from fans wanting a boulangerie in their neighborhood. That's the future we want to see too!
Thank You for Supporting Us and Growing with Us
We can't thank you enough for supporting Village Baking Company and helping us share French pastry with the DFW. We believe in the power and comfort that good bread can provide, so thank you for breaking bread with us for all of these years! We can't wait to see what's next.
To contact our Dallas, TX boulangeries and inquire about the availability of specific items or catering orders, you can call 214-951-9077 (Woodall) or 214-821-3477 (Greenville).