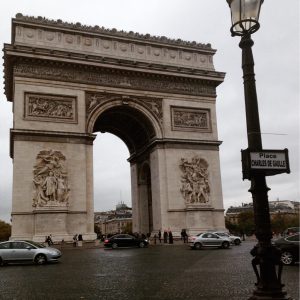 July 14th marks 229 years since the storming of the Bastille. The day has become a celebration of French unity acknowledged around the country, including here in Dallas. We take pride in our French roots, and we always strive to deliver bread and pastry crafted with careful technique. Of course we're going to celebrate Bastille Day! It's a day of delicious meals and wine. If you're new to Dallas, or you're new to Bastille Day, you may be wondering where you can celebrate. While there are celebrations across the city, for us, Bastille on Bishop has always been our favorite.
Bastille on Bishop Is a Street Fair for the Senses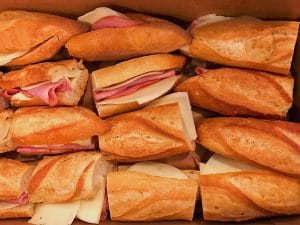 Originally settled as a French colony called La Reunion, Oak Cliff has long held an appreciation for French culture. Bastille on Bishop is the perfect expression of this pride and history. Presented by Go Oak Cliff, this yearly celebration features local vendors and traditional French fare in the Bishop Arts District. Live music, family-friendly activities, and (of course) food surround you as you stroll the inviting side streets of this Oak Cliff destination. This is a sensory experience you won't want to miss.
You Can See Village Baking Company at Bastille on Bishop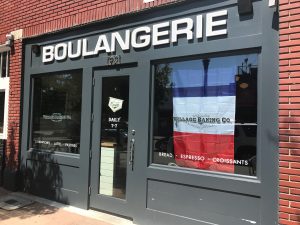 We're thrilled to participate in Bastille on Bishop once again. We always look forward to meeting more baguette-loving members of the community. Of course, we'll have our signature sandwich in tow: the Jambon Beurre. Ham, provolone, and European butter on a demi baguette. It's an entire Bastille Day celebration in a handheld package. We'll also have our Caprese sandwich, as well as our baguettes ready for you.
How to Purchase Tickets for Bastille on Bishop
Bastille on Bishop operates with a convenient token system. You can purchase your admission ticket online so that you're ready to go right when you arrive to Oak Cliff. The base ticket is $25 and includes two tokens, as well as a souvenir wine glass, which you'll be filling with libations from around the event. Bastille on Bishop takes place this Saturday, July 14th, from 6 to 11 PM. To learn more about Village Baking Company's offerings, or our store hours, contact our Dallas, TX boulangeries at 214-951-9077 (Woodall) or 214-821-3477.