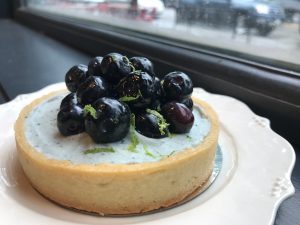 Teachers are incredibly important because they touch the lives of individuals and make a huge impact on society. Everyone remembers the exceptional educators they had growing up. Great teaching sticks with you for life. It's these people who shaped your love for learning, and helped you become the well-rounded person you are today. Tuesday, May 8th, is National Teacher Appreciation Day. This is the special time of year when you go out of your way to say thank you to teachers for committing themselves to the wellbeing of your children. So how do you say thank you to someone so important? You don't want to just pass along another office supply for the desk. An Experiential gift is one your teacher will remember.
Giving Someone an Experience Is About More Than a Token
Let's be honest, giving gifts can be tough. Maybe you're Leslie Knope, and you know exactly what to get for every person in your life year after year. For the rest of us, a little help is appreciated. Here's one thing to keep in mind when choosing a gift for someone: people remember experiences.
An experience is about creating a memory. If you give someone a token, perhaps they put it on their desk or a shelf at home. It sits there, until it fades into the background. When your gift is experiential, it becomes a memory for the recipient. When you choose a gift for Teacher Appreciation, think about creating an experience for them.
Experiential Gifts Don't Have to Be Elaborate
When you think of "gifting an experience," you may imagine planning some elaborate trip to an exotic destination. While you may wish you could send your child's teacher on a relaxing vacation to say thank you, that's not always in the budget. Your gift doesn't have to be complicated for it to be experiential. It's about engaging the senses. Giving your child's teacher a gift that gives them a sense of place will cause the experience to stand out.
Village Baking Co. Is All About Creating Experiences
At our retail boulangeries, we don't just want to give you pastries and sandwiches, we want to create an experience for you. Whether you're from France, you spent a summer there, or you simply love the aesthetic of Western Europe, we want you to feel like you've taken a journey when you stop in. It's important to us that our pastries communicate that sentiment as well, with their appearance, smell, and taste.
The special teachers in your life will love and remember a pastry long after they've enjoyed it. You can stop by either of our retail boulangeries to pick up some delightful French treats on Tuesday. To check on the availability of a specific item, you can contact Village Baking Co. in Dallas, TX by phone at 214-951-9077.